DigiCert
Secure Site EV with SAN
Give online customers and visitors an instantly recognisable sign of security from the world's leading brand in online trust, the DigiCert Secure Site EV Certificate.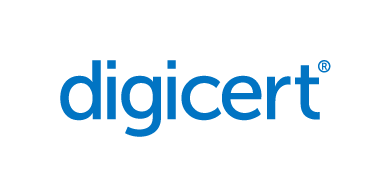 Benefits and features
Extended validation, giving you the 'green bar of trust'.
Comes with free Norton Seal and Seal-in-search technology.
Includes daily malware scanning.
Unlimited reissues at no extra cost.
$1,750,000 warranty.
Extra features from SSL247® including an accredited personal account manager with 30 day money back guarantee and a MySSL®account.
Save time and money by buying for several years! By buying for 2 years, you would spend less time managing your certificates and your cost per year would drop from 825,00 € to N/A
Is the DigiCert Secure Site EV certificate right for your business? Ask an expert
In regards to SSL certificates, there is a right fit for your business – our team of accredited SSL experts are here to help you make the right decision. Call us now to find out if the Secure Site with EV is right for you, on 914 142 288. For instant advice, you can also try our FREE SSL wizard.
Thanks to both the leading DigiCert brand (formerly Symantec website security) and the hihgly secure green barred EV browser, your customers will feel at ease on your site – and that means they'll be more likely to purchase on it.

Preferred by 93% of online shoppers, Extended Validation is the most trusted sign of online security.
With seal-in-search and daily malware scanning as standard, this certificate will also attract new customers to your website and protect their data – and your site – against malicious malware attacks.
---
With its seal-in-search function, the DigiCert Secure Site EV certificate will mark your site as trusted in search engine results – driving new traffic and custom to your website.
---
Includes new Vulnerability Assessment
All our DigiCert SSL certificates now include Vulnerability Assessments as standard, strengthening your website's security. The Vulnerability Assessment quickly identifies the most critical vulnerabilities* that could be exploited by hackers. In addition to many other outstanding DigiCert security features, this provides you one of the most secure SSL solutions in the world. Contact us to find out more now.
Need a hand? Call our accredited SSL experts now
Our customers have been so impressed by the service they receive from us that many go on to recommend us to their own clients, colleagues and friends – we've even been awarded for our expertise. We pride ourselves on our customer service, why not try our multi-award winning service today? Contact us now for an impartial SSL recommendation and quote on
*A vulnerability is a potential entry point through which your website's functionality or data can be damaged, downloaded, or manipulated. A typical website has thousands of potential vulnerabilities. (Symantec reported 6,253 vulnerabilities in 2010, the most of any year recorded – Symantec's Internet Security Threat Report Volume 16, 2010.)
'Symantec works with partners who have experience, professionalism and a track record of excellent customer service. SSL247®Cathal Moyne, Symantec